Are you ready to run the race of your life.....
is gearing up to hold a huge exciting event, and you will most definately want to be a part of it!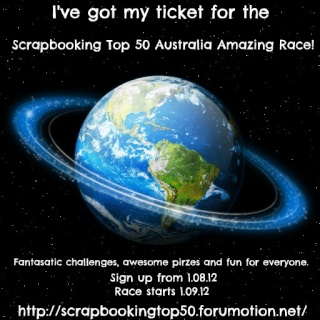 Have you heard the news? Scrapbooking Top 50 Aus are holding an Amazing Race! The Top 50 Amazing Race will be covering 7 continents and 15 countires, in just 12 weeks! You will have 7 countries to visit, with your choice of tasks (challenges) along the way, but beware of the detours and road blocks!
The race starts on the 1st September, so get in quick and sign up.
Have you got your running shoes on?
It's goin to be a blast!!