This is my entry for the August Themed challenge at
RSS.
For this month's Themed challenge Kirsti would like you to create an item using the theme:
Journey
Journey can be interpreted any way,
as a physical journey, holiday or personal journey.
The word Journey must be in the title and Kirsti would also like to see:
a subtitle


A fun Family journey is shattered when those 4 little words are uttered...... R we there YET?
I have covered all criteria:
The word journey is in the title, I have used a birdie metal embellishment, my subtitle is 'R we there YET?'
The tag says: Once upon a time there were three children who used to travel a lot. I used to do lucky envelope so I could keep my sanity on long trips! :)
Fun challenge Kirsti.
and a close up
************************************
Here's Kirsti's example: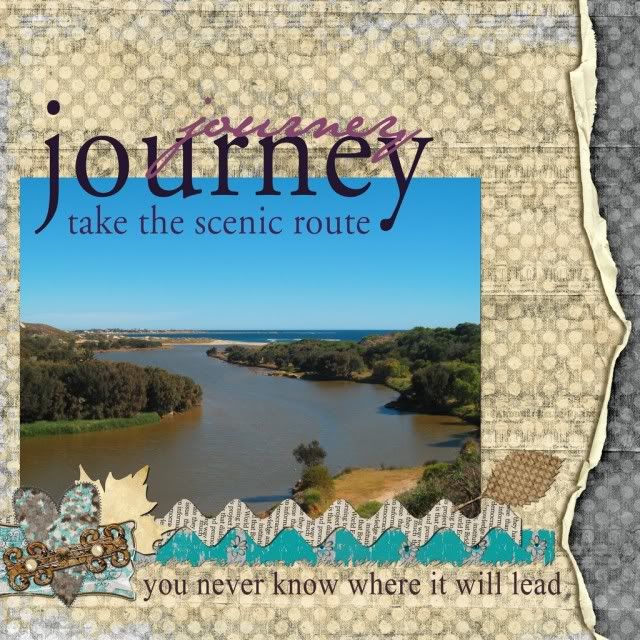 TFL
Shazza