This is my take on the June Cyber Crop challenge at
Top50.
the Theme of the Cyber Crop is "Tiaras & Crowns". This is challenge number 2.
---
Here is the criteria posted by Vicky (Scappygurl):
Now the Drama Queen or Tantrum King in your life must have a birthday each year, so for Challenge 2 make them a card that matches in colours to the previous challenge...the only stimpulation is that this card must be a paper creation not a digital! Apart from that you have free rein on the creation.
You also have the option to use the second crown...remember those free gifts from Tracy, well this is the second creation you can use them. Remember, you must use two at least during the crop, and that is on Challenge 1 and 2!
Below is an example created by our resident Angel, Tracy.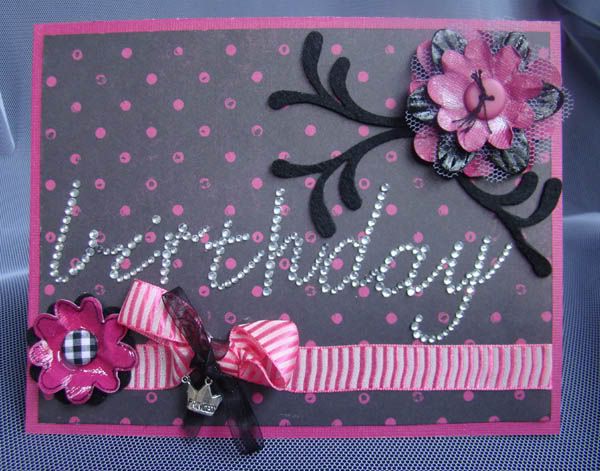 and here is my entry:
and a side view:
I handcut the frog from green cardstock (from google images), added the purple banner and green plants. Outlined in a journaling pen and used mini alphabet stamps and black ink.
Hope you like!
Shazza