Little Smile on the Prairie
This is a pic of Tomboy Shazza about 5 years old.
I have covered all criteria:
1 x piece of lace
2 x large flowers hand cut from Urban Garden (Stampin'UP!) pp and I kindy glitzed the centres
3 x bows (@ amongst flowers and one in top RH corner)
4 x red hearts
5 x Rhinestones (3x green and 2 x silver)
6 x Small flowers (red and green)
stamping = bubble wrap stamped with whisper white craft ink
Tearing = Red matt around photo
Embellies raised = Urban Garden lge flowers and I also raised the leaves :)
Thanks Lexie, I enjoyed this number challenge!
and a close up
This was the challenge set by Lexie:
August Number Challenge -
Set By Lexie King
For this month's Number challenge Lexie would like you to create an item using the following criteria:
1 piece of lace
2 medium to large flowers hand cut from patterned paper
3 bows
4 hearts
5 rhinestones
6 or more small flowers
Lexie would also like to see:
some of the embellishments raised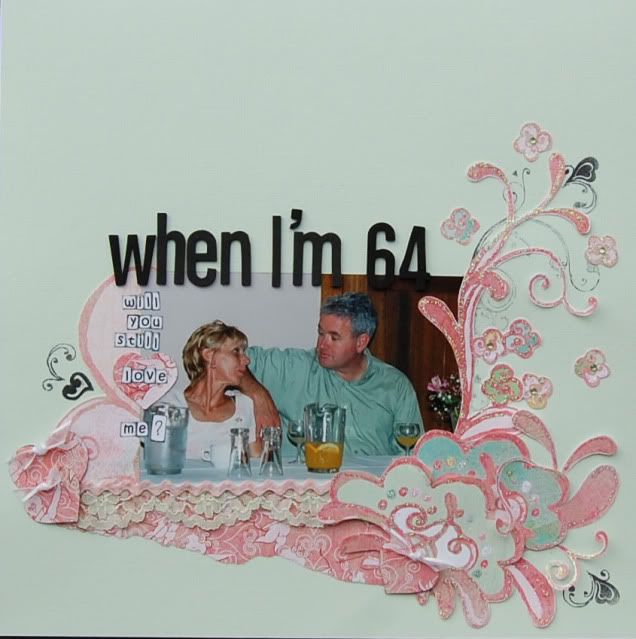 TFL
Shazza